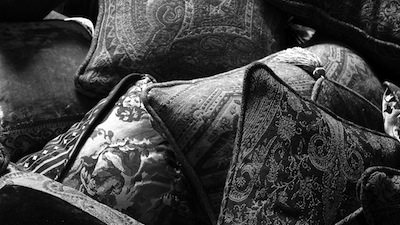 The following services are currently offered:
Reupholstery
Recovering
Cushion Making
Bespoke Furniture
Repairs & Modifications
Headboards
Plywood Pelmets
Loose Covers
Free local collection & delivery
All upholstery commissions are a tailored personal service to the requirements of the customer, so prices can fluctuate considerably depending on the specifications of the work. Recovering is less costly than full reupholstery, which is a longer and more complicated process and requires a significantly larger number of materials.
Paul is able to advise on the best solution for your project and can offer a comprehensive quote for any work required as well as advise on fabric and design choices as required.
Price Guide for different types and styles of furniture.

* Please note these are intended as a rough starting price for the cost of certain items. Your project may be significantly different from prices listed depending on your exact requirements. These prices exclude fabric costs, which can range from £2 to hundreds of pounds per meter. Paul can advise on fabric procurement or source fabric for you as part of the cost of the job if needed.
Item
Prices
Loose Seat Dining Chair
From £30
Fully Upholstered Dining Chair
From £45
Fireside Chair
From £200
Tub Chair
From £250
Wing Chair
From £350
Chaise Longue
From £300
Armchair
From £450
2 Seater Sofa
From £600
3 Seater Sofa
From £700